Immigration Film Fest 2021
Register for your Personal Link to Attend our Live Virtual Screenings!
We will be screening 29 films from October 14th – 21st, followed by Immigration experts and filmmakers' panels.
To attend, you must get your unique Zoom Webinar links. The links are specific to each programming block so you must sign up separately for each block you are attending. Just go to the links below to register your email address. Your access link and reminders will be sent to you by email for each programming block.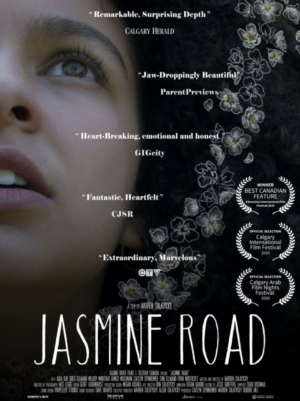 Intro Remarks: 7 PM - 7:10 PM
Jasmine Road: 7:10 PM - 9:10 PM
A widowed conservative cowboy takes in a Syrian refugee family of Arabic ice cream makers.
Filmmaker Q&A: 9:15 - 9:45 PM
Intro Remarks: 3 PM - 3:10 PM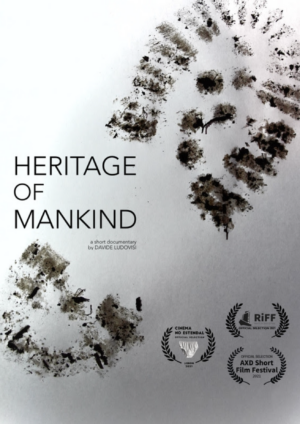 Heritage of Mankind: 3:10 PM - 3:19 PM
Raheem Ullah is a young Pakistani biophysicist. His scientific career brought him to Italy. Here, however, he discovered the difficult situation of those who left their country not by choice, but out of necessity.
A story of science, immigration and families to be reunited.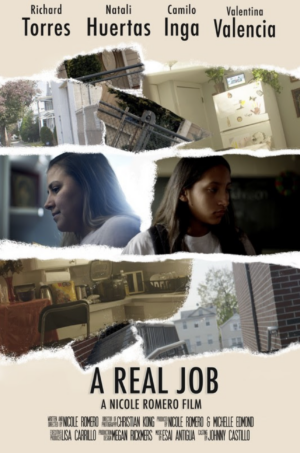 A Real Job: 3:19 PM - 3:29 PM
13- year old Mia just wants to fit in and walk home with the cool girls at school, but with ICE Raids taking over her neighborhood, she is stuck walking home with her paranoid mother.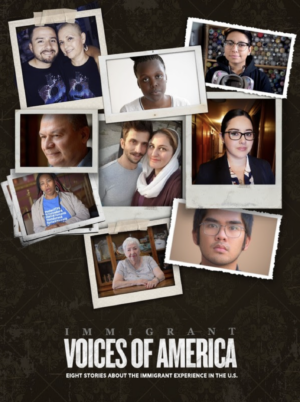 Immigrant Voices of America - Cristel Martinez: 3:29 PM - 4 PM
Cristel is on the verge of becoming an immigration attorney as she hopes to represent unaccompanied minors in immigration court. These minors remind her of her youth as she too ventured from Honduras to the US as a nine-year-old.
ABOUT SERIES: Immigrant Voices of America is an eight-episode documentary-series sharing the immigrant experience in the United States of America. Each episode highlights a different immigrant group and the challenges they face with their immigration status. Each story showcases the hardships, triumphs, and aspirations of these brave men and women as they strive to achieve a better life in the US.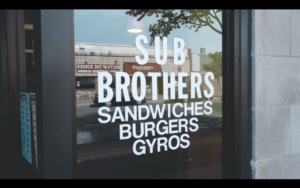 Sub Brothers: 4 PM - 4:23 PM
Two brothers from Pakistan run a sandwich shop in Chicago. Through the daily struggles of an immigrant life, they carry in their hearts a longing for the homeland that they might never return to.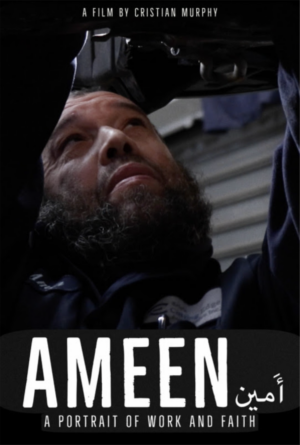 Ameen - a portrait of work and faith: 4:23 PM - 5 PM
Ameen, an Egyptian immigrant, who has been a mechanic for over 30 years invites us to witness his work life and spiritual life. Through this meditative film we experience his devout Muslim faith married with his call to work. In the year of the essential worker this film aims to capture the rich nuance that makes Ameen such a powerful figure in his community.
Policy Panel - Immigrants Are Essential: 5 PM - 5:45 PM
Latinx Fiesta: National Hispanic-Latino Heritage Month Celebration: Friday, October 15
7 PM – 9:45 PM EST
Intro Remarks: 7 PM - 7:10 PM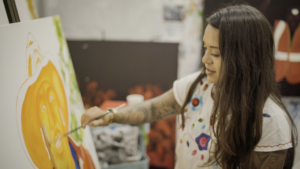 Arleene Correa Valencia Makes Immigrant Labor Visible in Portraits of Napa Workers: 7:10 PM - 7:17 PM
Mexican artist Arleene Correa Valencia thinks a lot about where she can go and where she can't go, and about whose bodies are welcome in which spaces—especially in the realm of fine art. Growing up in Napa as an undocumented immigrant, she witnessed firsthand the wealth disparity of the wine-growing region; while members of her family worked in the fields picking grapes, limos passed by conveying people to wine tastings. In a series of portraits of field workers, Correa Valencia reflects on the resilience and extreme work ethic of her Latino community.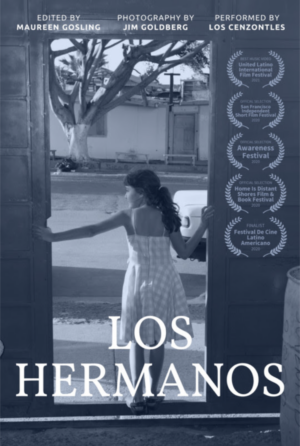 Los Hermanos: 7:17 PM - 7:20 PM
Los Hermanos is a powerful music video edited by filmmaker Maureen Gosling. The video pairs a Los Cenzontles cover version of Argentine composer Atahualpa Yupanqui's haunting song "Los Hermanos" with photos by the celebrated photographer Jim Goldberg.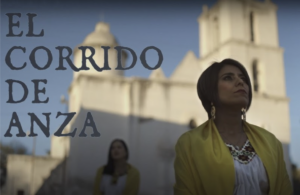 El Corrido de Anza: 7:20 PM - 7:30 PM
El Corrido de Anza is an ambitious music video. The ten-minute corrido (traditional Mexican narrative ballad), consists of 45, four-line stanzas, that tell in gripping expressive detail a historically-accurate, inspiring portrait of the Anza expedition from its start in Mexico's Sonoran Desert to its final destination, the founding of the San Francisco Presidio.
The music video was created with support from the National Park Service, which sought to promote an understanding and appreciation of the story and legacy of the Juan Bautista de Anza expedition, and the National Historic Trail commemorating that expedition, through music and film.
The challenging musical piece was recorded by the celebrated Los Cenzontles Touring Group and includes the band's vocal duo of Lucina Rodriguez and Fabiola Trujillo, along with violinist Shira Kammen, and harpist Leonel Mendoza. The music was written by Los Cenzontles founder and Executive Director, Eugene Rodriguez, and lyricist Gilberto Gutierrez Silva.
For the video, Lucina and Fabiola accompanied filmmaker Armando Aparicio to regional stops along the entire 1,200 mile stretch of the Juan Bautista de Anza Historic Trail, capturing remarkable images of the natural wonders and historic Spanish missions and presidios interspersed along the trail. The video also features map images and place names that orient the viewer and depict the route taken by Anza and nearly 300 men, women, and children of diverse cultural origins.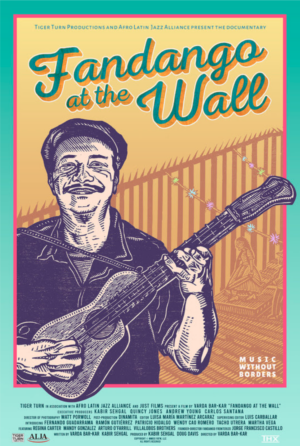 Fandango at the Wall: 7:30 PM - 9 PM
Fandango at the Wall follows Afro Latin Jazz Orchestra founder/conductor Arturo O'Farrill to the remotest regions of Veracruz, Mexico, where he meets and jams with the masters of son jarocho. Son jarocho is 300-year-old folk music rooted in the land that combines African, Indigenous and Spanish traditions. After Arturo's inspiring journey to a place where time seems to stands still, he and his orchestra join the masters of son jarocho at the border between the United States and Mexico for a son jarocho music and dance festival called Fandango Fronterizo (founded by Jorge Francisco Castillo). The festival takes place simultaneously on both sides of the United States/Mexican border transforming this object that divides to one that unites. With a poetic musical approach inspired by the son jarocho tradition, Fandango at the Wall reveals a Mexico seldom depicted, and delves into the current mass human migrations spurred by violence, poverty, and corruption.
Filmmakers and Musicians Q&A: 9 PM - 9:45 PM
Reckoning With History – Stop Asian Hate: Saturday Afternoon, October 16
2:45 PM – 5:30 PM
This is a hybrid event. We will be screening the film virtually and in-person.
The in-person loaction is in the Crystal Room at The Eaton DC (1201 K Street NW – Washington, DC 20005).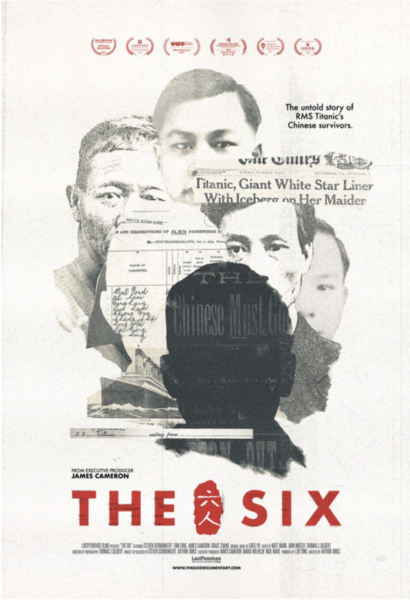 This will be the US Premiere of The Six - Executive Produced by James Cameron, Directed by British Filmmaker Arthur Jones, and Produced by Luo Tong. Steven Schwankert, Lead Researcher and Matthew Baren, Creative Director.
Intro Remarks: 2:45 PM - 3 PM
When RMS Titanic sank on a cold night in 1912, barely 700 people escaped with their lives. Among them were six Chinese men. Arriving in New York with the other survivors, the six were met not with compassion, but suspicion and slander. Less than 24 hours later, they were expelled from the country, soon forgotten, and lost beneath the waves of time.
What became of them? The answer is the story of so many like them, who travel thousands of miles from their homes in search of better lives, only to be met by hostility, hysteria, and walls at the border. The Six is an extraordinary story of survival and dignity in the face of racism and anti-immigrant policy that still reverberates today.
In an epic journey that crosses continents, The Six follows an international team of investigators as they set out to uncover the truth about the six Chinese, and to right a century-old injustice. For the first time, we discover who these men really were, tracing their origins and tracking down descendants denied access to their history. We shine light on the dark legacy of immigration policy, and on the sacrifices of migrants.
Filmmaker Q&A: 5 PM - 5:30 PM
In-person Reception: 5:30 PM – 6:30 PM
 8th Annual IFF Awards Night & Welcoming the Stranger: Saturday Night, October 16
7 PM – 10 PM
We will be screening these films in-person only, in the JXJ Theater at Edlavitch DCJCC,
1529 16th Street NW, Washington DC.
To attend this in-person only event, you will need to buy a Patron Ticket here:
Doors Open: 7 PM - 7:30 PM
Awards Presentation & Opening Remarks: 7:30 PM - 8 PM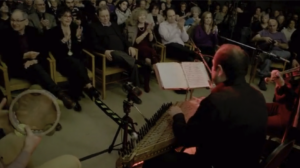 Salaam Montréal: 8 PM - 8:16 PM
Salaam Montréal documents the sponsorship of 3 Syrian refugee families by Dorshei Emet – the Reconstructionist Synagogue of Montréal. The documentary chronicles the efforts undertaken by synagogue members to bring the families from Lebanon and Saudi Arabia to new homes in Canada.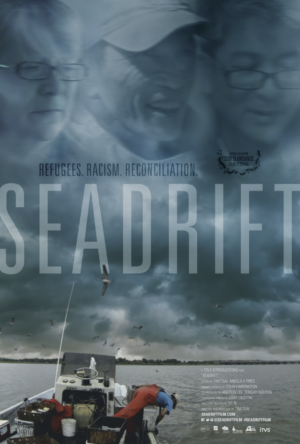 Seadrift: 8:16 PM - 9:25 PM
In 1979, the fatal shooting of a white crabber in a Texas fishing village ignites a maelstrom of hostilities against Vietnamese refugee communities along the Gulf Coast.
Expert Panel - How do we Prepare to Successfully "Welcome the Stranger": 9:30 PM - 10 PM
Opening Remarks: 3 PM - 3:10 PM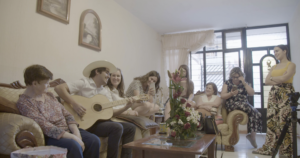 Dia de Las Madres (Mother's Day): 3:10 PM - 3:20 PM
Separated by the US/Mexico border for more than 30 years, Eddy and his mom try to reconnect over the phone.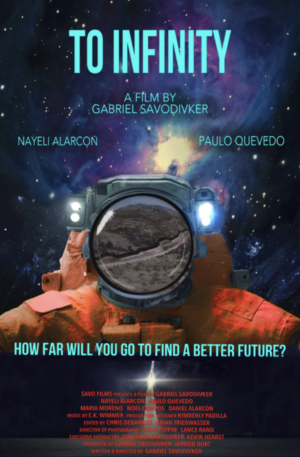 To Infinity: 3:20 PM - 3:33 PM
To Infinity: 3:20 PM – 3:33 PM
A dying father helps his young daughter carry an imaginary mission into space in order to reunite her with her mother; which leads to an unimaginable revelation.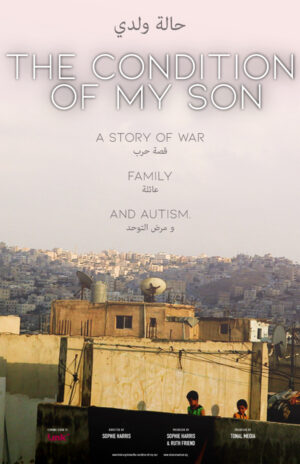 The Condition of my Son: 3:33 PM - 4 PM
The Condition of my Son: 3:33 PM – 4 PM
The Condition of My Son examines the ongoing reverberations from the 2003 American invasion of Iraq through the tragic story of one Iraqi family who have fled the disorder in their country and must now try to reconstruct their lives.
Over the fifteen years since the U.S. invasion, an estimated 500,000 Iraqi citizens have become refugees, including the family of Haider, Baraka, their daughter, Tanya, and their autistic son, Taim. They recently fled their home in Iraq under threat for their lives and are now faced with the arduous task of finding treatment for their disabled child in a strange country with next to no financial means at their disposal. We meet them through an American woman who has spent more than ten years interviewing Iraqi refugees in an attempt to bring attention to their forgotten plight.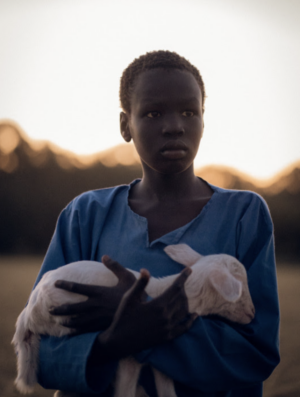 Two Sands: 4 PM - 4:10 PM
Two Sands: 4 PM – 4:10 PM
As Garang struggles on his first day at high school in Australia, memories of being lost in South Sudan are triggered. When past and present collide, Garang must find a way to bridge the gap between where he is and where he's come from.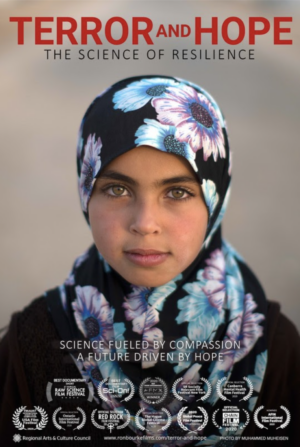 Terror and Hope - The Science of Resilience: 4:10 PM - 4:50 PM
Terror and Hope – The Science of Resilience: 4:10 PM – 4:50 PM
Is there a role for compassion in the practice of science? Terror and Hope: The Science of Resilience follows scientists and humanitarians as they combine cutting-edge research and informed care to heal Syrian refugee children traumatized by the devastating stress of war. Science fueled by compassion. A future driven by hope.
Expert Panel - Children & Trauma: 5 PM - 5:30 PM
Opening Remarks: 7 PM - 7:10 PM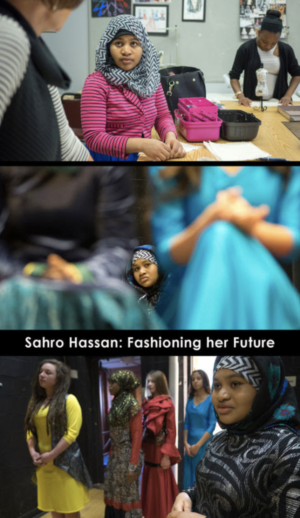 Sahro Hassan: Fashioning her Future: 7:10 PM - 7:15 PM
Meet Sahro Hassan, a young Somali immigrant who stepped into the halls of Lewiston Regional Technical Center in Maine, as a freshman in 2010. At that young age she was already designing her future along with trendy clothes for young Muslim women. "The fashion industry in the US doesn't do justice to modest women, especially when it comes to young females like me, and that frustrated me," explains Hassan. "I decided to create fashions appropriate to my culture and to my beliefs," she adds, "but also unique and sophisticated so that both Muslim and non-Muslim women would want to wear it." We start at a fashion show being video-taped at Lewiston Middle school where the young designer was once a student. There we see Hassan working with Muslim and non-Muslim models, both backstage and then on stage. Interviews with Hassan and her teachers/mentors complete the picture.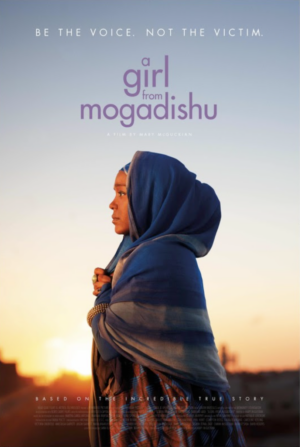 A Girl from Mogadishu: 7:15 PM - 9:07 PM
A Girl from Mogadishu: 7:15 PM – 9:07 PM
Circumcised at eight. Raped by wandering militiamen at twelve. Fully infibulated again at thirteen, and then married off to a fifty-year-old man who regularly beat her; Ifrah Ahmed runs away to a place she had once known as home in war torn Mogadishu to find it had become the kind of battleground now known as "Black Hawk Down."
Ifrah makes the extraordinary journey out of war-torn Somalia and arrives not in Minnesota, USA, as she had been led to believe, but Dublin, Ireland.
As an Irish citizen, she presents her testimony on behalf of Ireland's MEPs on the occasion of the ratification of the UN Convention against FGM/C at the European Parliament and it is passed unanimously.
Thus commences her now lauded professional career as an international activist.
Filmmaker Q&A: 9:15 PM - 9:45 PM
Opening Remarks: 1 PM - 1:10 PM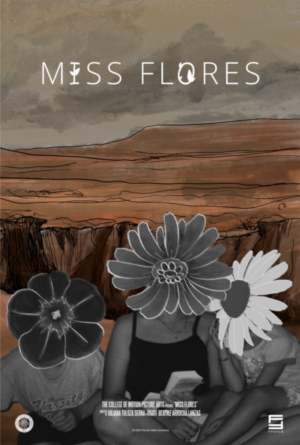 Miss Flores: 1:10 PM - 1:18 PM
A fiercely protective mother, Miss Flores (Pseudonym), recounts when she fled from her unstable life in Nicaragua across the U.S.-Mexico border while she was pregnant.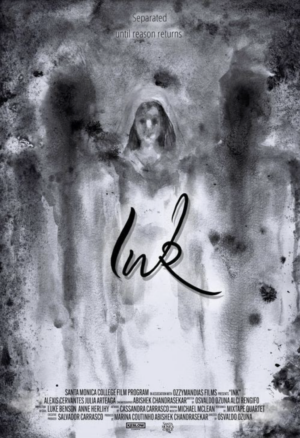 A haunting story of family separation.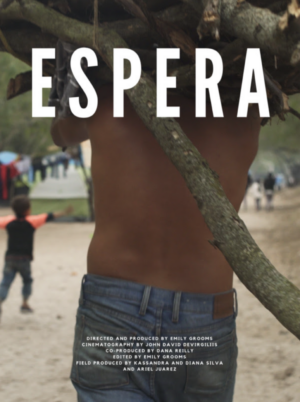 Espera: 1:31 PM - 1:45 PM
Stuck in a makeshift camp along the Texas-Mexico border, asylum seekers await their immigration appointments indefinitely when "Remain in Mexico" stalls their hope of coming to the US.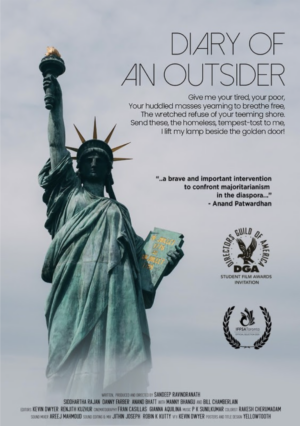 Diary of an Outsider: 1:45 PM - 2 PM
Contemplating issues of alienation and crisis of identity faced by immigrants in a milieu that is foreign to them, Diary of an Outsider is the story of an Indian immigrant student in the U.S., set against the backdrop of contemporary political narratives in those two countries.
Filmmaker Q&A: 2 PM - 2:30 PM
Opening Remarks: 3 PM - 3:10 PM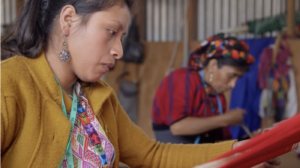 Reverse Migration: 3:10 PM - 3:26 PM
Since the 1980s, men from the western highlands town of Cajolá in Guatemala have been emigrating to Morristown, New Jersey in astonishingly large numbers. This film tells the story of how hard-earned knowledge acquired in New Jersey is being applied back home in Guatemala, and how the fruits of that knowledge may offer a socio-economic alternative to emigration and dramatically alter the lives of women in Cajolá.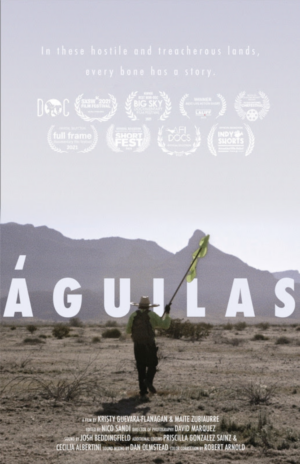 Águilas/Eagles: 3:26 PM - 3:40 PM
Along the scorching southern desert border in Arizona, it is estimated that only one out of every five missing migrants are ever found. This film is the story of one group of searchers, the Aguilas del Desierto, themselves largely immigrant Latinos. Once a month these volunteers—construction workers, gardeners, domestic laborers by trade—set out to recover missing loved ones referred to them by word of mouth, phone calls, or Facebook message.
Amidst rising political repression and cartel violence, as well as the eternal difficulties of travel in the Sonoran Desert, the Aguilas carry out their solemn task.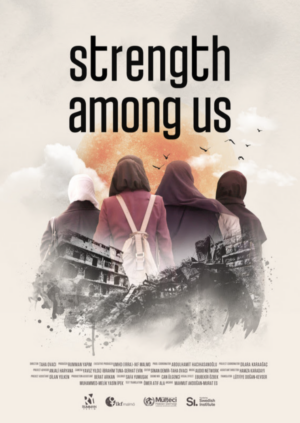 Strength Among Us: 3:40 PM - 4:02 PM
The story of four refugee women who stand on their own feet despite all their painful and difficult life experiences and struggle for their families.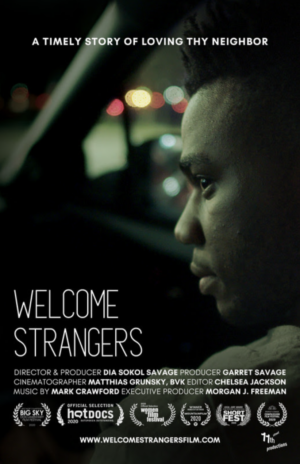 Welcome Strangers: 4:02 PM - 4:30 PM
Every night at 6pm, detained immigrants are legally released from a for-profit ICE facility onto unfriendly, industrial streets near Denver, Colorado. The men and women, most of them asylum-seekers, have little idea where they are and have nothing more than the clothes on their backs. "Welcome Strangers" tells the story of Sarah Jackson, a young woman who searches the streets for these immigrants and invites them into her home. She and a team of volunteers greet them with compassion and provide them with shelter, clothing and help them reunite with their families.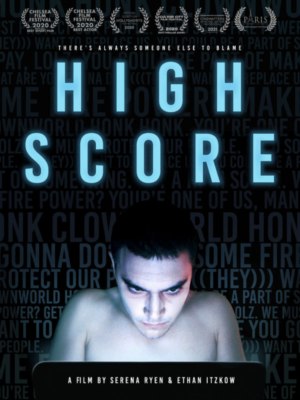 Highscore: 4:30 PM - 4:45 PM
After a young man is fired from his job as a result of his casually offensive behavior, he finds the perfect people to blame: minorities. Newly inspired by the white supremacist ideology of the "Great Replacement" conspiracy theory, we watch as he sinks into the darkest pits of the internet and takes the ideas he finds there as his own.
Filmmaker Q&A: 4:45 PM - 5:15 PM