We Need a Different Path for DREAMers
By Aldo Bello
I am proud and elated to announce that the Immigration Film Festival is presenting the World Premiere of My DACA Life (Mi Vida DACA) at the JXJ Theater in Washington, D.C. in partnership with Edlavitch DC Jewish Community Center, this coming Thursday, October 13 at 7:00 PM. The film takes us through the complicated and time-consuming steps that Maribel Serrano, the main protagonist and film producer, must take on her path to seeking normalcy and permanency. And believe me, the twists and turns are mind boggling.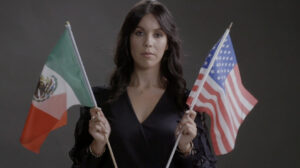 At the same time, I am also deeply disturbed that our announcement follows on the heels of another report. Just two days ago, on October 5, "the 5th U.S. Circuit Court of Appeals said a federal district judge in Texas should take another look at the program following the revisions adopted in August. The ruling, for now, leaves the future of the Deferred Action for Childhood Arrivals up in the air."
The program was always supposed to be a stop-gap measure to protect undocumented youth, while giving Congress time to pass legislation that would ultimately provide a path to citizenship via Comprehensive Immigration Reform or the DREAM Act. The program has been a Godsend to many, but at the same time, it leaves DACA recipients living a life of uncertainty. Ten years after the Obama administration instituted the program via Executive Order, DREAMers remain in limbo.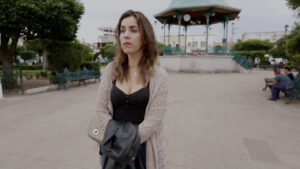 The story of Maribel, who was a DACA recipient herself, demonstrates why it's so important that this impermanent program be replaced with a permanent solution.
Join us for this timely event and discussion on the state of DACA. Come and watch this excellent film on Thursday, October 13 and stay for the after-screening panel which will feature filmmaker Fanny Grande (Producer/Director) and Maribel Serrano, Producer and main protagonist of My DACA Life.