This year's Immigration Film Fest theme, Unsettled: Home in a World of Migration, examines finding home for those who must seek a new one. As a reviewer of hundreds of hours of films submitted for this year's festival, I was entranced by how deftly Hamy Ramezan's film Any Day Now, dramatized our theme.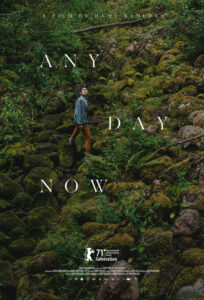 Any Day Now takes us deep inside the "home" of an Iranian family seeking asylum with an intimacy few documentaries are fortunate to capture. It is a touching drama of a small family – Mother (Mahtab), Father (Bahman), Sister (Donya) seen through the eyes of 13-year-old son, Ramin. Wrapped in the endearing embrace of his mother, the careful guidance of his father and the playful teasing of his sister, Ramin navigates his adolescent journey of belonging, and first stirrings of love, from an asylum center in rural Finland. This is a family we all wish to be a part of.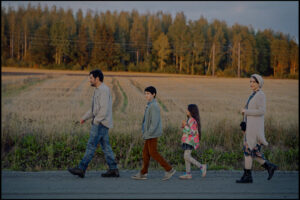 There are so many acts of kindness and acceptance by those who meet Ramin and his family – new friends, teachers, school mates- yet these encounters cannot overcome the dread of rejection and deportation as the family waits for the decision of their asylum petition. Ramin and his family seem to belong at home in Finland. But Any Day Now raises the question of who gets to stay and who must go in a world where countries limit the number of asylum seekers they will accept.  
Writer/Director Hamy Ramezan, a former refugee, pours his heart into his luminous first feature film, as only someone with lived experience can do. Having fled persecution in Iran, and survived Yugoslav refugee camps as a young boy, Ramezan and his family arrived in Finland in 1990. He graduated from film school in Finland in 2007. Any Day Now is his feature debut and a cinematic ode to the country that welcomed him and the family that loved him. The natural splendor and purity of Finland's forests and lakes serve as a fit backdrop against the family's deep desire to be accepted and to finally have a place to settle.
Screen Daily also lauds Any Day Now, which will have its Washington D.C. Premiere on October 15th, at the Edlavitch DCJCC JXJ Theatre's, Caffritz Hall, as "a welcome lightness of touch with heavy issues that makes them accessible for audiences of all ages. It carries a strong emotional resonance with warm-hearted spirit and family appeal."  This film deserves an audience and activism to open our hearts and doors to asylum seekers.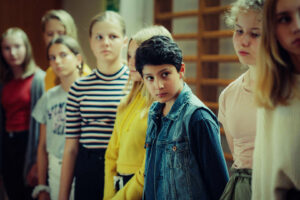 I also recommend some other films in our 2022 Immigration Film Fest program featuring refugee children finding a safe home to grow up, including Island of Hope, voices and locks, Kokokids of Paris, The Neighborhood Storyteller, and Pipi Thay Too. You can watch these, as well as many other 2022 official selections, online at the 2022 Immigration Film Fest on Eventive, from October,13 to October, 23.